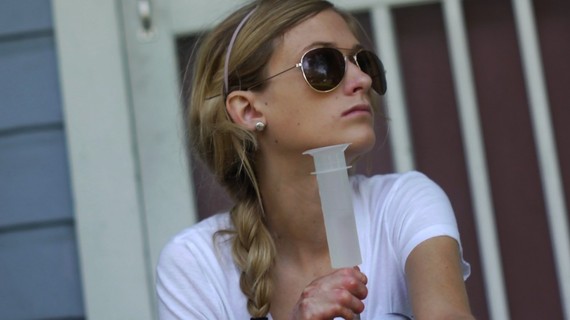 Butterfly Girl, a documentary that premiered at SXSW 2013, tells the refreshing story of a spunky young Texan with a debilitating disease. Abigail Evans—Abbie— is a spitfire who says what she means, and deals with her health misfortunes the best way a teenager can: with equal parts sarcasm and optimism, and with a constant twinkle in her eye.
For her feature debut, director Cary Bell did not choose easily—teenage girls are always posing, whether they know it or not. (Have you ever tried to follow a teenager around with a camera, even for an afternoon, hoping for a natural response?) Add to the mix a disease that ravages the skin without mercy, and you've upped the challenge quotient considerably.
We caught up with Bell to discuss her advice to aspiring filmmakers, her philosophies on narrative non-fiction filmmaking, and what makes Abbie so special.
Read the full interview on The Huffington Post:
Texas Spitfire Abbie Evans Fights Epidermolysis Bullosa In Cary Bell's Butterfly Girl